We offer 3 types of inspections:
Focused – if the presence of bed bugs is suspected
Interval – regular, proactive inspections as part of an overall infestation
prevention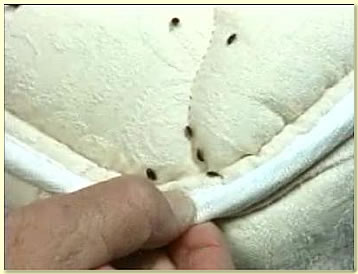 program
Post Treatment – to monitor treatment effectiveness
KEY K-9 can locate identify a low-level infestation, and give the all clear once an area has been remediated. As an independent bed bug detection company, KEY K-9 does not provide treatment services to your clients. We will partner with you and perform the residential or commercial inspections you require, and provide you with a full report of our findings so that you can determine the best treatment method. Likewise, we are available to monitor the effectiveness of treatments.
Because Casey and Cali are trained to alert to the odor of live bed bugs and viable eggs only, the remains of a previous infestation will not cause her to falsely alert. Please call to discuss how we can help you provide your clients with the most comprehensive service to win the battle against bed bugs. All interactions with your pest control company and your clients will be held in the strictest confidence.