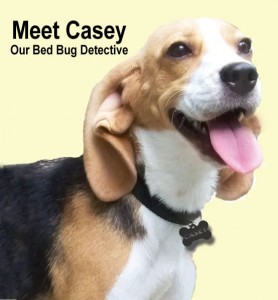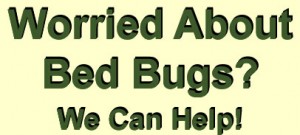 BED BUGS are no longer the mysterious subject of the popular bed time rhyme. They are invading hotels, offices, and other public places at an alarming rate. Bed bugs are hitch hikers with no boundaries.
WHERE have bed bug infestations been reported? Almost everywhere:

| | | |
| --- | --- | --- |
| -hotels | -apartment buildings | -prisons |
| -cruise ships | -public transportation | -hospitals |
| -airplanes | -schools and dorms | -nursing homes |
| -homes | -offices | -thrift stores |
INDEPENDENT.  EXPERIENCED.  NESDCA CERTIFIED.   WHY DOES IT MATTER?
INDEPENDENT:  Key K-9 is NOT a pest control company, although we work on a subcontract basis with many.  We do not sell bed bug remediation services, nor do we pay or take commissions for referrals.  We are paid ONLY for inspections.  What does this mean?  Our only interest is providing an honest, unbiased, and accurate canine bed bug inspection.
NESDCA CERTIFIED:  CASEY and CALI, our NESDCA certified bed bug detection dogs, are beagles who were trained at the J & K Canine Academy in High Springs, Florida. They are trained to detect the odor of live bed bugs and viable eggs ONLY, not dead bed bugs, droppings, or cast skins.  The teams' effectiveness and accuracy is maintained through daily training, and Key K-9's teams have been certified since 2010.  In addition to our daily training, we take time away from work twice each year to attend additional seminars with our J & K trainers.  There is no "continuing education" requirement for Canine Bed Bug Detection Teams.  We require it of ourselves.
EXPERIENCED:   In business since 2010, Key K-9 has performed thousands of inspections in countless environments.  We have seen many bed bug situations and are glad to share our knowledge.  Our 3 handlers have a combined 13 years of bed bug detection canine handling experience.  We train and work with other NESDCA certified teams to be sure that we all bring our best to our clients.
KEY K-9 is the only INDEPENDENT, NESDCA CERTIFIED canine bed bug detection company located in the Philadelphia Metro area (Chester County),  within easy reach of Wilmington, New Castle, Kent and Sussex counties in Delaware and  Central and Southern New Jersey.  In our 5th year of business, we have been NESDCA Certified since 2010. Specializing in commercial inspections, we are available off-hours and can travel if required.  Residential inspections are available within a 1 hour radius based upon availability.
WHY USE A NESDCA CERTIFIED BED BUG DOG TEAM?
ACCURACY RATE of over 90% in the detection of the odor of live bed bugs and/or viable eggs in a clean, well prepared environment. (A prep list is provided for the best possible inspection). Human visual inspections average just 17-30% accuracy. (Click the box on the left for the full report.)
FAST:  Our NESDCA  certified canine team can inspect an average sized room in just a minute or two.   A human visual inspection is far more invasive, less accurate and takes much longer to be thorough.
REDUCE LEGAL CLAIMS: Proactive, documented inspections can reduce liability and litigation, and keep your good reputation intact.
COST SAVINGS: Better accuracy, less time spent, and reduced liability means you save money. Detecting the odor of live bed bugs in the early stages of its presence can also help lower remediation costs.